Contact Us On
# +91 90 22 81 40 33
About Us

Our Products

Switch on to new life style ...
Supreme Surface Switch Board
Supreme Single Switch Board
Cutting Surface Switch Board Decorative Concealed Plate
Gang Box
Square Box
Round Plate
Tube Light Patti Stand
MCB Box
Pin Socket
Tel Jack
Bells
Tripper / Motor Starts
Down Light
Holder / Ceiling Rose
Testers
Metal Box
AC Switch Board
Perfect Fit Joints
Modular Board
Fan Box
Conceled Switch Board
Surface Moudlar Board
Blank Switch Plate
Casing And Caping
Switches
Ancellary / Telephone Jack
Regulators
Dimmers
Power Strips
Spike Guard
Holder / Ceiling Rose
Fancy Holder / Ceiling Rose
Modular Plates

About Our Company
Company Profile

Matrix Electricals Pvt. Ltd.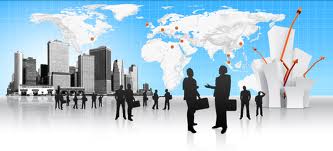 We are Indian based company having a wide range of electric products in our ambit, and we are known for our wide range of exotic collection and the excellent quality. Each of our product is meant to compliment the image and personality of our customer and at the same time satisfy their needs.
The company was established in 1981 has become very famous with its brands 'SUNWOOD' in its own sphere and has managed good repo with its customers.
We have an unbeatable marketing network in india and our cliental base includes Distributors, Dealers and Retailers.
Company entered electric switchboard market in wooden products and then switch overed to plastic in 1989.
We would be glad to say that our products are being accepted by many Corporates, Goverment sectors as our products meet their needs, specifications.
Soon our company will expand its network all over the world.
switch on to new lifestyle






Social Network |
Our Product List 1
Our Product List 2
Our Product List 3
Contact
Phone:
+91 90 22 81 40 33
Site: www.sunwood.co.in
Email: info@sunwood.co.in
Address: 106, Shiv Shambhu Industrial estate, Opp Golden Tulip Hotel Lane, Bhutpada, Vasai East. Palghar 401208